In the past, most bathroom designs used pedestal sinks, which made it hard to store toiletries within easy reach. Today, more and more homeowners and designers are adding bathroom vanity cabinets to provide much-needed storage space.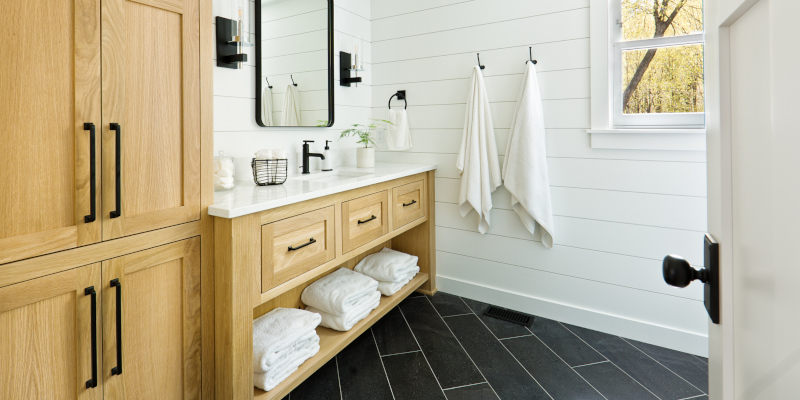 If you are interested in adding vanity cabinets to your bathroom, we encourage you to keep the following tips in mind when it comes to their design:
Choose the Right Sink- One of the first things you will need to figure out when designing bathroom vanity cabinets is what type of sink you want. Drop-in sinks are easy to install, but the fact that their edges sit on top of the counter meas they are more prone to collecting dirt along the seams. In contrast, undermount sinks are easier to clean, but harder to install.
Choose the Right Counter- Another thing you will need to consider when designing your bathroom vanity cabinets is what material to use for the countertop. The material will be exposed to a great deal of moisture, so you should choose something that is waterproof to ensure that the counter does not rot. Materials such as granite and quartz are popular, as are ceramic tiles and laminate.
Choose the Right Layout- A third thing to think about when designing bathroom vanity cabinets is how to lay out the storage space. For example, do you want a vanity with cabinet doors, drawers, or some combination of both? Our team of experts is here to help you create the ideal vanity design for your needs.