"…But as for me and my house, we will serve the Lord." -Joshua 24:15
Cabinets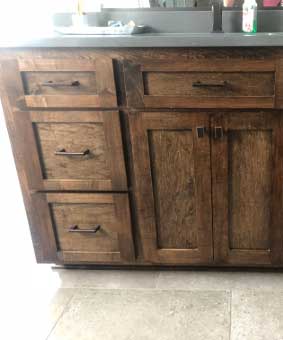 Cabinets
We make handcrafted cabinets completely customized to your wishes.
Kitchen Cabinets
Kitchen Cabinets
New kitchen cabinets can instantly spruce up your space while enhancing functionality and the value of your home.
Bathroom Cabinets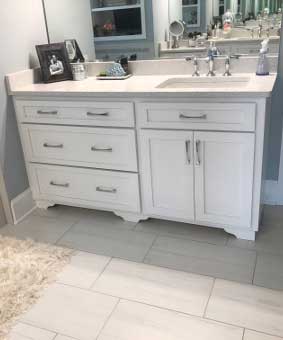 Bathroom Cabinets
Let us guide you towards beautiful, long-lasting, quality bathroom cabinets.
About Rudisill Cabinet Shop
All of our cabinets are custom-made, so you are able to easily customize your cabinetry by selecting the wood type, color of the stain or paint, hardware, countertops, and most importantly, the specific layout for your needs and wants. We are happy to provide design advice, as well as tips to maximize usage and storage, so functionality is maximized in your space without compromising visual appeal.
Welcome to Rudisill Cabinet Shop,
where our desire is to help you create your perfect home with our quality, custom cabinetry.
What makes us, one of the premier producers of custom cabinetry in the Hickory, North Carolina area? We believe it is our value, quality, and experience. From four generations of craftsmen, our cabinetry boasts the timeless appeal and durability all homeowners want, as well as the customization options they desire to create the kitchen or bathroom they've envisioned. In fact, many of our repeat customers are torn between wanting to update their space and replacing the cabinets we installed years ago because they are still in great shape.
For further information about how we can enhance the value and functionality of your home with exceptional cabinetry, contact us at Rudisill Cabinet Shop today! We proudly serve all of Catawba County.