Producing beautiful cabinetry for our customers is and always will be our mission.
Nothing maximizes the beauty and utility of a space, however large or small, better than beautiful, handcrafted cabinetry. Instead of opting for what a big box store provides the next time you update the cabinetry in your home, stick with quality, durable options at an affordable rate by turning to us at Rudisill Cabinet Shop.
Our founder, Fonzo Rudisill, started Rudisill's Cabinet Shop out of his garage in 1966. As demand for his quality workmanship increased, he built a larger building on the property of his home and operated the cabinet shop with help from his wife, Dorothy, and son, David. Following Fonzo's death in 1982, David and his mother formed a partnership and continued the family business.
David eventually built a larger cabinet shop to meet increasing demands as he moved into primary ownership. In 1989, David hired his son-in-law, Jim Buchanan. Over the next two decades, they both worked tirelessly to grow the family business. When David retired in 2012, Jim took over ownership and changed the name to Rudisill Cabinet Shop, Inc. Over the years, Jim has had both of his sons, DJ and Devin, help him in the shop. Today, Devin is still with the cabinet shop, who has been working at the shop since fall of 2012.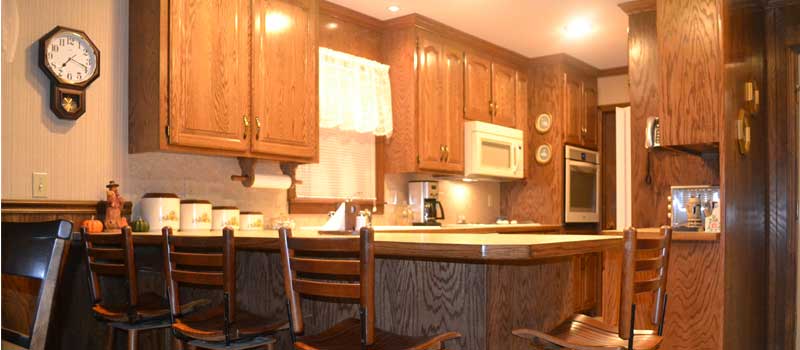 Our history of building beautiful, solid wood cabinets precedes us, and we are always happy to tackle a new project in the Hickory, North Carolina area. With us, expect stunning cabinetry that complements the unique design of your home, as well as your personal preference for style and functionality.
We would love to build the perfect cabinetry for your home or business.
Let us enhance your new home or your next remodeling project with cabinetry that boasts timeless beauty and durability! Reach out to us at Rudisill Cabinet Shop today to explore your options. We proudly serve all of Catawba County.