There are several aspects of our business that set us apart from other providers of cabinets.
Many of the rooms in your home include cabinets that provide space to store your items in an organized way. If you're not happy with the cabinetry you have or are looking to upgrade the look and feel of the space, our team at Rudisill Cabinet Shop is here to help. We're experts in all things cabinets, and we can install custom cabinetry in your kitchen, bathrooms, laundry rooms, and other areas. Since our company started in 1966, we've been delivering high-quality cabinetry to our customers located throughout Newton, North Carolina.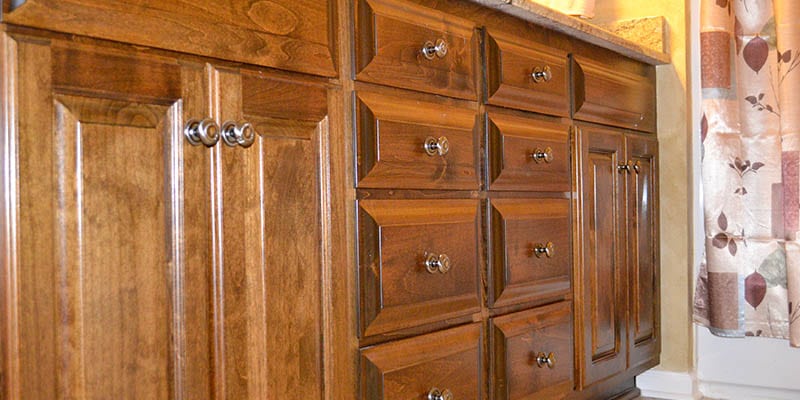 There are several aspects of our business that set us apart from other providers of cabinets. The first is our commitment to quality. We use solid wood and plywood for all the cabinets we build, rather than the composite materials you'll find in other cabinets. By using higher-quality materials, we produce cabinets that will last and look beautiful for years to come. Additionally, our approach to cabinets is a customized one, giving you exactly what you need and want. You can decide what you want in terms of layout, paint or stain, wood, design, and hardware.
Shop Local and Get A Personalized Customized Kitchen Cabinets
We also focus on utilizing the available space in a functional, visually appealing way. Our designers specialize in creating plans that give you the amount of storage you need without overcrowding the room. Our craftmanship speaks for itself, so you can feel confident when we're designing a new layout or installing beautiful new cabinets in your home. Contact us today for an estimate on upgraded cabinetry.
---
At Rudisill Cabinet Shop, we build cabinets for customers in Hickory, Conover, Newton, Maiden, Catawba, Lincolnton, Claremont, Vale, Connelly Springs, Valdese, Hildebran, Hudson, Granite Falls, Lenoir, Morganton, Taylorsville, and Blowing Rock, North Carolina.
Similar Services We Offer: