Get the cabinets that will keep up with your busy home.
Cabinets are a household staple. We have them in our kitchens, bathrooms, storage rooms, and sometimes even the garage. We need our cabinets in order to store and hold the things that we use daily. Instead of choosing low-cost, mass-produced cabinets that won't be able to withstand the wear and tear of continued and frequent use, why not choose quality? Here at Rudisill Cabinet Shop, quality has been our goal since our business was opened back in 1966 and our ideals haven't changed! We believe in quality cabinetry for all our Conover, North Carolina clients and would love to show you the difference we offer.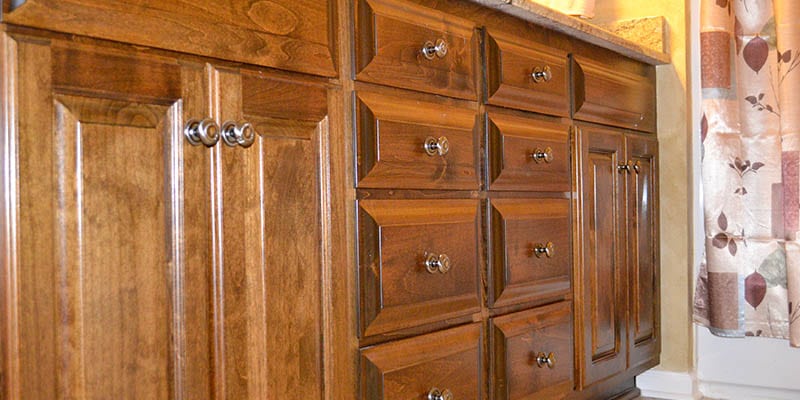 When you come and see our cabinets at Rudisill Cabinet Shop, one of the first things that you'll notice is that right away, even a novice can tell that our cabinets are built to last. Instead of working with plastic pieces, inexpensive hinges and plywood, we create cabinets that are literally built to last! Every piece of our cabinets is built to endure frequent daily use, from the quality of the wood that we use right down to the all-wood cabinet boxes. When you are looking for cabinets that will stand the test of time, you are looking at cabinets from Rudisill Cabinet Shop.
Update the Look of Your Home or Business with Custom Cabinetry
With several generations and decades of experience with Rudisill Cabinet Shop, you can count on us to be the cabinet experts that you are looking for. We can help you with specialized cabinetry, bathroom or kitchen cabinetry, even custom pieces. For information about our cabinets, please give us a call today.
---
At Rudisill Cabinet Shop, we build cabinets for customers in Hickory, Conover, Newton, Maiden, Catawba, Lincolnton, Claremont, Vale, Connelly Springs, Valdese, Hildebran, Hudson, Granite Falls, Lenoir, Morganton, Taylorsville, and Blowing Rock, North Carolina.
Similar Services We Offer: